Our Passion
O.Me.Ba. Balzarotti workshop has been operating in the outsourced mechanical machining sector since 1964.
Professionalism, experience, reliability, and passion for precision has allowed us to establish ourselves in a demanding sector, such as precision machining.
Our technologies and know-how acquired over the years allow us to provide our customers with a flexible and attentive service.
Our long-standing clients operate in the following sectors:
automotive

agricultural machinery

nautical

Oil hydraulics

oli & gas

medical

die-casting

tool machinery

glass processing machines

foods

lifts

furnishings

model-making
We provide turning and milling services using single-spindle CNC lathes, multi-spindle cam lathes, and simultaneous 3 – or 5 – axis CNC vertical milling centres.
We provide outsourced machining services and supply small and large batches from both blank bars and semifinished products. 

We process various materials, including:
alloy and stainless steel

super alloys

lead steel

aluminium

brass

copper

bronze

cast-iron

plastics
We use CAD / CAM software, MES software for monitoring and production management and measuring equipment, thereby ensuring the highest levels of efficiency, effectiveness, and flexibility. Upon request, we can also provide the reports related to the inspected components and the traceability path for every production batch.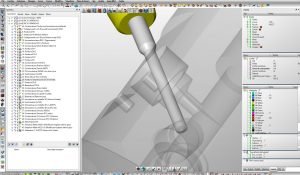 We are organized to work:
Turning
Diameters from 6mm to 500mm
Lengths up to 1300mm
Milling
Maximum dimensions 1200x700x610mm