Our Passion
O.Me.Ba. is the ideal partner thanks to its experience and competencies acquired over many years in this sector. 
We tailor our production to every customer's needs based on the specifications and time frame required.
Our long-standing clients operate in the following sectors:
automotive

agricultural machinery

nautical

Oil hydraulics

oli & gas

medical

die-casting

tool machinery

Glass processing machines

foods

lifts

furnishings

model-making
We provide outsourced machining services and supply small and large batches from both blank bars and semifinished products. 

We process various materials, including:
alloy and stainless steel

super alloys

lead steel

aluminium

brass

copper

bronze

cast-iron

plastics
We use state-of-the-art software and measuring equipment, thereby ensuring the highest levels of efficiency, effectiveness, and flexibility. Upon request, we can also provide the reports related to the inspected components and the traceability path for every production batch.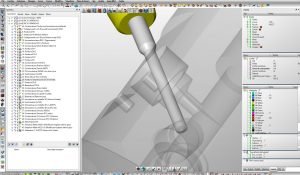 Workable dimensions in turning and milling :
We are equipped for turning diameters ranging from 6 mm to 500 mm.
The maximum workable size for our milling centers is 1200x700x610 mm.
Since 2014, we have professional 3D printers to comply prototyping needs.
The specifications of our machines:
Printable materials: ABS, PCABS, HIPS, PETG, PLA, ULTRAT, GLASS, NYLON.
Print volume: 200x200x200 mm
Resolution: 50 micron